Nut and Bolt Supply
Ready to complete a construction job or just seeking a quote? Whatever phase of production you're at, LM Fasteners is your low-cost nut and bolt shop in Sydney. We've been successfully partnering with Sydney construction projects since 1998 and since that time, we've built up a reputation as the reliable nut and bolt supplier for Fairfield, Smithfield, Villawood, Yennora and beyond. Whether you need high tensile or low tensile, we have the right nut for the application, ready to perform faultlessly – we don't stock inferior products. Not sure what you're looking for? For your convenience, you can now browse our
products online
. We're the one-stop nuts and bolts shop, for Bankstown, Blacktown, Glendenning and the surrounding suburbs. Our extensive product range makes us the nuts and bolts shop Greystanes, Guildford and Ingleburn locals turn to as well. We also stock zinc plated and galvanised nut and bolt wholesale supplies. In any construction, design plans can call for a diverse set of products – whatever the application, however, we have the product. With zinc-plated set
screws
,
stainless steel hex bolts
, high tensile bolts and many more, we have the product you need to get the job done. Call your local nut and bolt shop for Merrylands, Padstow, Penrith and throughout wider Sydney. We are also proud to be the sought-after nut and bolt suppliers in Newcastle and the Central Coast, working to deliver the products and tools our customers need to get the job done.
Bolts and Fasteners
All LM Fasteners' bolts and fasteners are quality tested to make sure they are robust in all conditions. With our comprehensive range of bolts and nuts, Sydney customers have products they can put their faith in. There will be no faults or headaches down the track with our nuts and bolts for Villawood, Yennora, Smithfield and the surrounding suburbs. Looking for the best quality bolt and nut suppliers for Sydney? You've come to the right place! Here at LM Fasteners, we stock a wide variety of sturdy products, so we are the one-stop nut and bolt shop for Seven Hills and Smeaton Grange too. LM Fasteners - The
bolt and nut suppliers
with products for all imaginable applications. As the fastener suppliers Sydney can depend on, we also have an every day delivery service. Whenever you need bolts and nuts wholesale, you can
call
on us. We have the widest variety, including bolts, screws, stainless steel, washers, wire hardware, rivets, nuts, socket products, construction hardware, and other miscellaneous fastening products.
Nylon Nuts and Bolts
When it comes to finding top-quality nylon bolts, Sydney customers can always turn to the expert team here at LM Fasteners. This popular and durable material is the perfect choice for those working with electronics, or when looking to securely fasten materials in areas that could be exposed to hazardous chemicals. At LM Fasteners we stock a wide variety of nylon nuts and bolts, ensuring our customers can find the product they need at a competitive price. For more information on our range of available nuts and bolts, Sydney customers can
contact
our skilled team today.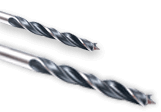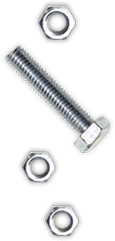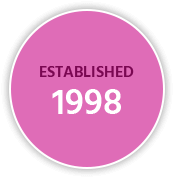 We are true fastener suppliers with a very wide range of fasteners. We pride ourselves on carrying a large range of fasteners in stock. Our service is the best in the industry, with incomparable knowledge of our products. Delivery is daily.
CALL US TODAY
02 9757 4367