Self-Drilling Screws

Get unbeatable deals on a range of top-shelf self-drilling screws right here at LM Fasteners.
We've been in business for more than 40 years, and are proud to be recognised as one of the leading self-drilling screw wholesalers in Sydney and throughout the surrounding suburbs. Whether you are working on a small residential renovation project or a large commercial construction job, you can find the fastening supplies you need thanks to our skilled and knowledgeable team.
To learn more about the benefits of our available self-drilling screws, Sydney customers can get in touch with our team today.
Self-Drilling Screws Suppliers Sydney
When it comes to finding trusted self-drilling screw suppliers, Sydney customers know to turn to the experts here at LM Fasteners.
Durable, reliable, and weather resistant, self-drilling screws ensure that the job at hand can be completed quickly and correctly. They remove the need for preparation and pre-drilling, which means that there is less debris and mess in the worksite with the screw itself still fitting securely in place.
Get in touch with the LM Fasteners team today for all further enquiries.
Self-Drilling Screws in Galvanised & Stainless Steel
When it comes to deciding on a set of self-drilling screws, galvanised or stainless steel products are always a sure bet.
These screws will leave you with the peace of mind that the desired material or framework is secure and well supported, held together by in-demand fasteners that won't rust or corrode.
To speak with our team about our extensive range of self-drilling screws in both stainless and galvanised steel, make sure you call 02 9757 4367.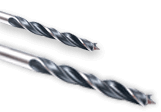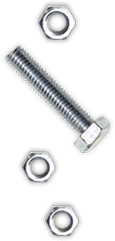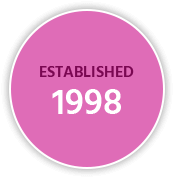 We are true fastener suppliers with a very wide range of fasteners. We pride ourselves on carrying a large range of fasteners in stock. Our service is the best in the industry, with incomparable knowledge of our products. Delivery is daily.
CALL US TODAY
02 9757 4367