Your steel fasteners
We supply the best range of fasteners for the lowest price. When it comes to stainless fasteners for Smithfield, we have all you need, no matter the job you need to complete.
We've been supplying stainless steel fasteners to Yennora, Smithfield, Fairfield, Central Coast, Newcastle and the surrounding suburbs since 1998. This experience is matched by our depth of knowledge of the products we supply. Whatever the requirement, we can help you find the right product.
The beauty of stainless steel is that it is resistant to corrosion in the alloy. Stainless steel is low carbon, and must contain 10.5% or more chromium by weight. Chromium has an anti-corrosion effect, which means that stainless steel is more likely to withstand conditions that are damp. The beauty of chromium is that it is self-repairing when it comes into contact with oxygen.
However, stainless steel is not corrosion proof. It's important to note that it needs to be installed correctly in order to work properly. For more questions, come down to our store – you can also browse our website for products.
We stock a variety of stainless steel fasteners at wholesale prices, including Austenitic (300 series), Martensitic (400 series), Precipitation Hardenable (17-4PH, 455), and Ferritic (430, 443). Customers can choose from both stainless and nylon fasteners, as well as a wide range of other products that are designed to suit both residential and commercial construction projects.
Get in touch with the LM Fasteners team today for more information on our available tools and fasteners.
Stainless Steel Fasteners Wholesale Sydney
When it comes to securing high-quality stainless steel fasteners at wholesale prices, local customers know who to call.
With over forty years of industry experience, LM Fasteners are the suppliers, Bankstown, Blacktown, Glendenning, Yennora, Central Coast, Newcastle and Greystanes locals can rely on for all of their requirements for large projects and small. We stock an extensive range of stainless steel fasteners wholesale for our Sydney customers, however, if you need a speciality product that you don't see among the range, then simply get in touch with our team to enquire about a custom order.
Offering prices to compete with the big industry players, and the care and customer-focused service of a family-owned business, it is no wonder that tradespeople and DIY hobbyists alike choose us as the stainless steel fastener suppliers for Yennora, Central Coast, Newcastle, Guildford, Ingleburn, Merrylands, Padstow, and Penrith.
For the builders who don't have time to come into the Smithfield store, our next morning delivery service makes us the perfect choice as fastener suppliers for Seven Hills, Smeaton Grange, Newcastle, and the Central Coast too.
Homeowners who are tackling their first big project can visit our trade counter to receive expert advice on our range of stainless steel fasteners at wholesale prices Sydney locals can't go past.
We're open Monday to Friday, 7am-4pm to fit in with your trade or business hours, and if you are searching for stainless steel fasteners in Sydney on the weekend, then you will find the LM Fasteners team available with great products and helpful advice, 8am-2pm every Saturday.
Our skilled and knowledgeable team is always there to help customers find the right stainless steel fasteners for projects of all sizes and scales. For your local stainless steel fastener suppliers, come to LM Fasteners. We have the product you need to get the job done right the first time!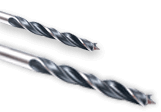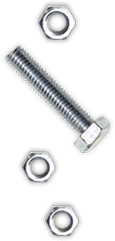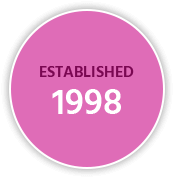 We are true fastener suppliers with a very wide range of fasteners. We pride ourselves on carrying a large range of fasteners in stock. Our service is the best in the industry, with incomparable knowledge of our products. Delivery is daily.
CALL US TODAY
02 9757 4367