Threaded Rod Sydney
If you're looking for a threaded rod in Fairfield, Smithfield, Yennora and Sydney surrounds, then you need look no further than LM Fasteners. With our top-quality threaded rods, Smithfield, Fairfield, Yennora and Sydney customers have the right equipment for a construction or maintenance job.
We don't stock products unless they are fully compliant with building standards. That's why we are the threaded bar suppliers Sydney locals rely on.
At LM Fasteners we stock premium and durable threaded rods for structural and high tensile applications, with products suitable for both large scale commercial construction and smaller residential renovation or development projects.
For the best products, partner with a supplier who understands everything about threaded rods. If you're unsure about whether the threaded rod is the right product for you, call us today and we can give you expert advice. We've been in business for more than two decades, so we are the threaded rod suppliers Sydney professionals buy from when they want to know the product quality and capability is as advertised.
A threaded rod is a type of fastener. It is sometimes called a stud. The threaded rod is metal fashioned into a long rod, both ends of which are threaded. The threading is helical, meaning it switches between rotational and linear movement or force. This allows nuts and bolts to be screwed in easily to a rod.
Threaded Rods in Nylon, Brass, Galvanised and Stainless Steel For Sale
LM Fasteners customers can choose from premium threaded rods in nylon, brass, and galvanised or stainless steel, with our team always available to help customers find the right equipment to meet the demands of the job at hand.
Threaded rods have a variety of applications, including plumbing, manufacturing, construction, marine, automotive. It can withstand a higher level of pressure than other fasteners.
Because our customers come from a variety of trades and industries (including the home DIY enthusiasts) we stock all lengths, threads and materials. So whether they are searching for brass, nylon or galvanised threaded rod suppliers, Sydney customers know they will find the perfect match with LM Fasteners.
For the most up-to-date and best brand of threaded rods, you need look no further than LM Fasteners. With our experience, we've helped many projects to successful completion. Call us today to find out more!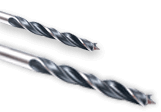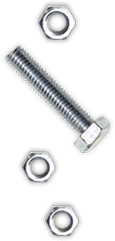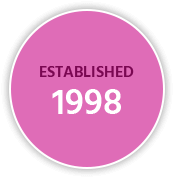 We are true fastener suppliers with a very wide range of fasteners. We pride ourselves on carrying a large range of fasteners in stock. Our service is the best in the industry, with incomparable knowledge of our products. Delivery is daily.
CALL US TODAY
02 9757 4367