Rivets
Are you a plumber, builder or a roofer looking for the best possible rivet suppliers in Sydney? For rivets Sydney tradespeople know are dependable in the harshest conditions choose the right product with LM Fasteners' expert guidance.
The most important aspect of any trade business is to get the most reliable product at a low cost and to make sure the job will last. You don't want to have to return to the job once it's done.
We supply high quality rivets at wholesale prices so Sydney locals can get on with the job. If you're within our delivery area you can even count on next morning delivery of rivets and other hardware supplies. Call us for a quote, and if you're a little further out we will even organise for a courier service to get LM Fasteners' reliable products to you.
With our rivets, Sydney tradespeople know they are getting high quality at the lowest cost, for the full variety of rivet applications, whether guttering, metal roofing, fencing, or any other application. Our reputable rivet brands will be recognisable to many, but if you're not familiar, then feel free to call on us for advice. We welcome the DIY customer as well. Come and visit the wholesale rivet shop where Sydney locals will find a range of nuts and bolts, fasteners, abrasives and general engineer supplies.
We stock a wide range, and are the nickel, copper, aluminium and stainless steel rivet suppliers Sydney locals call on when they need large quantities or niche products. It's crucial to choose the right metal for the application, to avoid corrosion. The metal used must be compatible with whatever is being fixed or joined via the rivet. Suppliers in Sydney should be able to advise on whether the rivets chosen are the correct ones for the conditions in which the construction job will be erected. If the job is near the water, higher salt levels need to be taken into account, as this could corrode certain metal rivets more readily.
If you're unsure, we're the specialists in this area. We have been guiding tradespeople to successful completion of jobs for more than two decades. Why settle for a less knowledgeable supplier when you have one you can depend on in LM Fasteners?
Rivet Supplier Sydney
Searching for a professional team of rivet suppliers in Sydney? Then you have come to the right place.
LM Fasteners is the only name you need to remember when it comes to finding coloured or stainless rivets at a competitive price, with products available to suit both commercial and residential construction projects. Our team of rivet suppliers works hard to ensure that all customers can find the right product, including rivet countersink equipment, to meet the demands of the job at hand and provide a secure and lasting hold for any material.
For more information on our available stainless and coloured rivets, Sydney customers simply have to pick up the phone and call the LM Fasteners team today.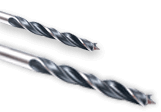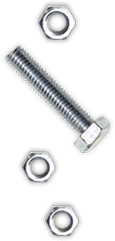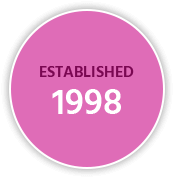 We are true fastener suppliers with a very wide range of fasteners. We pride ourselves on carrying a large range of fasteners in stock. Our service is the best in the industry, with incomparable knowledge of our products. Delivery is daily.
CALL US TODAY
02 9757 4367